WALK-ONS WELCOME (no reservations required)
Paintball - Airsoft - gellyball - Laser tag - time trials

OPEN PLAY (10-12pm) GELLYBALL
Only $15 ($5 gun rental, $10 for grenade of 700 Gellys)
Extra Grenades of 700 Gellys: $10
This is OPEN PLAY so you can play with other Gelly Ballers
(and don't have to come up with 12 players for private play)
New
At TAG Adventure Park!
Gellyball is the exciting new game that uses an electric pistol/rifle much like an airsoft pistol that shoots a water orb (much like Orbeez). The water orb allows for a much lighter impact with no mess.
Welcome to TAG Adventure Park near Monterey – we have over 35 years of experience! We are a unique venue where fun is our specialty. Whether it's playing Paintball, Airsoft, Laser Tag, Paintball Archery, Time Trials or GellyBall, we've got you covered. We are family-owned, family-ran and family-friendly!
We offer Low Impact and Medium Impact Paintball. We have 10+ amazing courses! We also have a seasonal Zombie Hayride!  
Bring your own gear or rent ours and play on our 10+ award-winning courses! Play 2nd Sat of the month only.
Laser Tag – all the fun and excitement of Paintball without the impact! Perfect for all ages!
The latest innovation of the industry! Easy-to-use guns in different sizes can be used by kids as young as five, but adults love them too!
Compete on the global leader board with Hitman air-powered time trials!
COMING SOON!
Stick the target! We have interactive targets and scoreboards that you won't find anywhere else in the area!
&nbspNo Matter your age or favorite Sport,
we've got you covered!
Prepare for your next big adventure.
Have a special occasion  or just in need of some fun or a fun event for your group? Look no further – we have lots of choices guaranteed to to be a blast for all!
At TAG, while your safety is our first concern, we make sure you're going to have fun! We're the 5th oldest Paintball Company in the world and been in the business for over 35 years! At our fields near Monterey you'll find:
Check out our awesome fields!
Why Low and Medium Impact Paintball?
HIGH IMPACT paintball (.68 caliber) is mostly used by tournament players – but anyone can play – be forewarned –  it will leave a welt or bruise! 
MEDIUM IMPACT© paintball (.68 caliber) is moderate with just a sting. High impact effects like those above can occur, but isn't common. 
LOW IMPACT paintball (.50 caliber) is much lighter – like the snap of a rubber band! 
Our activities - and their Impact
&nbspHigh Impact - Used mostly by tournament players
&nbspMedium Impact© - TAG's Medium Impact .68 cal Paintball
&nbspLow Impact -Low Impact Paintball, Airsoft
&nbspSoft Impact - GellyBall
&nbspNO IMPACT -Laser Tag, Paintball Archery
Over
2,300
reviews by an independent firm!
What our customers say...
Had the best family time ever. The staff was friendly and accommodating. They were very thorough and have a great system set up to ensure the safety of everyone. Great communication and many fields to choose from. We had a blast and enjoyed meeting new people to play with. I'd recommend taking the family to go paintballing over a movie any day. Thank you so much TAG. We will be back!
Had a blast! Super friendly, super fun, family friendly paintball park! No experience necessary they give you all you need to have a great time!
Amazing field, staff is excellent, the owner is top notch and runs a safe and fun field for all! Really strict on field only paint and safety first. Great property and fun scenario fields to play on!
Super awesome place. Great staff. Gear is on point. Lots of different fields to play on. My favorite is the container field.
By Far this is the best paintball park I have ever been too - amazing staff, great fields!! Love the environment. Overall amazing place, even the Customers are helpful and friendly. Gotta love it! Recommended for anyone that wants to have a lot of fun!!!
Enjoyed playing at this place! So many courses to explore with the strategy changing with every map. Amazing staff and amazing technology in place to help with reducing the pain of paintball! Thank you TAG! Thank you Bullseye!
I have played paintball for over 20 years and TAG Paintball is one of the best fields I have played on. Not just for the variety of field types but the staff goes out of their way to make sure that you have the most fun you can have! Roland makes everyone feels right at home, even when it's their first time. I highly recommend TAG Paintball for a day of slingin' paint!
"Our group had such a FUN and AMAZING bonding time together! We made reservations for a Sunday morning, and it was great because we were able to play paintball against each other. Bullseye gave us the whole breakdown and what to expect. As a local Hollisterian, this was a hidden treasure, and I'm sooooo happy to have chosen to do this. Definitely recommend as a local and fun activity for all!!! I can't wait to come back and try their paintball archery... and everything else!! THANK YOU!!"
Yes, spectators are welcome! Take AERIAL video from our SNIPER TOWERS! Tag us on Facebook or Instagram and we will waive the $7 mask rental fee!
world leader in innovation
TAG Adventure Park has been in business since 1984 and is the 5th oldest paintball company in the world.


Our owner, Roland "Bullseye" Chick, is a world leader in innovation in the industry! His 35+ years of experience include pro player, air technician, safety advocacy, writer, inventor…..

His next goal? Get paintball into the 2028 olympics!
TAG Invented Medium Impact © Formula (over 10+ yrs in R&D and $500,000+ was invested to create a better paintball experience)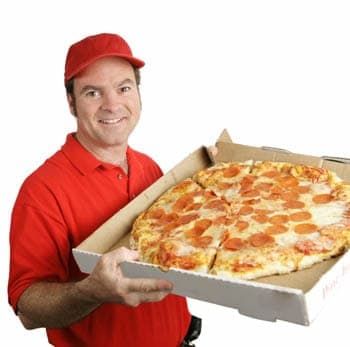 Want food for your next party?
We have nearby pizza places that will deliver to our location near Monterey. Or order from Door Dash!